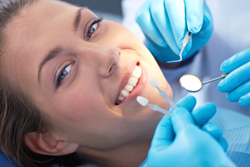 Dental implants are a great option for tooth replacement. They provide a natural looking, comfortable and permanent solution to missing teeth. The procedure has a 99% success rate, but is still quite invasive! Getting implants comes with a bit of pain, but you may be wondering how much is 'normal' and when you should ask your denturist in Barrie for help. The experts at Harrison Denture Clinic have put together this handy guide to help you identify and manage troubles with your dental implants.
How Much Pain is Normal after Getting a Dental Implant?
After the dental implant procedure, most people experience soreness, tenderness, swelling and some bruising. This is completely normal, and the degree of pain will vary depending on the type of implants you have received. If you had multiple implants put in at once, or they were put in your upper jaw, you will likely experience more pain. This shouldn't last for more than 10 days. Swelling is typically gone after 3-5 days, and pain subsides after 7-10 days. Many people experience relief after 3 days, only to experience more pain on day 4 or 5. This is normal and there is no need for alarm, as long as swelling does not recur.
What if Pain Persists after 10 Days?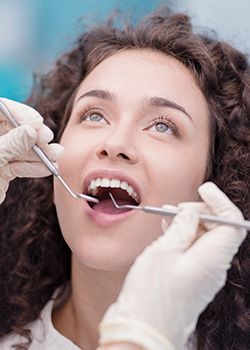 If you are still in significant pain after 10 days, contact the team at Harrison Denture Clinic. They will be able to identify the problem and resolve the issue, providing you with relief from any discomfort. There are several common causes that they may discover:
Loose healing cap
Loose implant
Infection
Bone burn, caused by heat during surgery
Temporary bridge putting pressure on gums
Harrison Denture Clinic offers a variety of teeth replacement options and can provide you with quality dental implants in Barrie. Our team has years of experience and can recommend the right tooth replacement option, procedures and follow-up care to get your smile looking its best. We want you to be comfortable from the initial assessment to months after you have your new teeth. If you have more questions about a new or existing dental implant, contact our staff today.
Come get your dental implants installed or repaired at The Harrison Denture Clinic! Call us at (705) 445-1121 to learn more or fill out our online form to make an appointment for your initial consultation.