Removable Partial Dentures: Replace Your Missing Tooth Easily
Book a Consultation with Your Barrie Denturist
What are Removable Partial Dentures?
If you only have a few teeth that need to be extracted or have been lost, removable partial dentures could be the right tooth replacement option. They are made to replace a single tooth or several teeth on the upper or lower jaw. Partial dentures are custom-made to match your existing teeth and will be created to suit your specific needs and requirements. At Harrison Dentures, we can provide you with a set of removable partial dentures. In addition, we also offer a range of denture services and provide guidance from selection all the way through to after-care.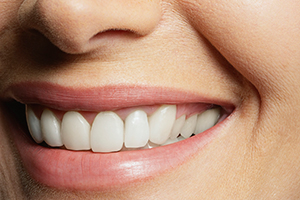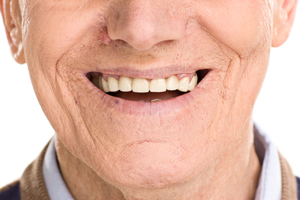 What are the Benefits of Removable Partial Dentures?
The team at Harrison Dentures is committed to fitting each patient with the right type of dentures for their unique oral healthcare needs and budget. We take the time to consult with you about your concerns and requirements.
Removable partial dentures offer several benefits, including:
Custom fit and appearance: Removable partial dentures are fitted to replace your missing teeth. They are formed to match the colour, shape and size of your natural teeth. They will feel comfortable in your mouth and remain indiscernible from your other teeth.
Prevent shifting: When you lose a tooth or multiple teeth, your natural teeth can shift or drift into the extra space. This can cause an unexpected and large amount of movement of your existing teeth and lead to wrinkles or changes to your facial structure. Getting partial dentures to fit into the space once occupied by your natural tooth will prevent this problem.
Maintain function: Don't worry about losing your ability to speak or eat. Partial dentures allow you to continue speaking the same as before. Your pronunciation will not be impacted and you will be able to continue eating your favourite foods and chew without any issues.
Visit Harrison Denture Clinic for your removable partial dentures or other tooth replacement needs. Trust us to create your custom and natural-looking set of dentures. We have been serving clients in Barrie for years and would love to help you find the tooth replacement option that is right for you. If you have one or more teeth that need to be replaced, we can offer the right advice and get your smile looking its best. Contact our Barrie denturists for answers to your questions about partial dentures or to have an initial assessment completed.
Looking for a trusted team to fit you with removable partial dentures? Call Harrison Dentures today at (705) 445-1121 or fill out our online form.