Losing a tooth or several teeth can be very distressing. However, it is essential to replace lost teeth in the shortest time possible to allow you to talk and eat normally along with the added benefit of restoring your self-confidence. The two main restoration options that a professional denturist can offer you are dental implants and dentures. Here is a brief comparison of these two essential services to help make your decision easier.  
What is a Denturist?
The term denturist refers to independent professionals who are trained and licensed to offer dental implant and dentures to the public. Besides doing the general intra-oral procedures to maintain your teeth or install implants, denturists also do the actual work of fabricating the artificial teeth. Getting this high precision work done is the best solution if you want a lasting solution that is custom made just for your specific health needs. Watch these videos to hear from our expert denturists how they go about making dentures, dental implants and more. Click here to watch videos.  
What are Dentures? 
Dentures are one of the main solutions that a denturist will use to replace either a couple or all of your teeth. You can either get a partial or full denture. 
Partial dentures – Used to replace missing teeth can either be removable or fixed. A common removal denture uses metal fasteners to temporarily hold to existing teeth. Although generally speaking dentures are removable, at Harrison Dentures we specialize in creating enhanced dentures that can be permanently fixed in place. We call these enhanced dentures, Implant Retained Dentures. This type of denture looks just like normal teeth. Our expert denturists can help you determine which kind; fixed or removable suit your mouth best.
 Complete or full dentures – This is a removable, full set of teeth used to replace all the missing teeth either in your lower jaw or upper jaw. They can even be placed over natural teeth to provide a more balanced look.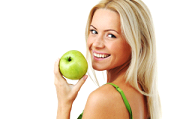 Benefits of Dentures 
Increases biting and chewing abilities. 
Reduces limitations on your diet. 
Less speech problems due to missing teeth and gas. 
Gives you a fuller facial appearance. 
Helps to protect any remaining teeth from continued wear and tear. 
Can be easily removed for brushing. 
 Click here to read about various types of dentures. 
 What is a Dental Implant? 
 A dental implant is an essential tooth replacement procedure that is offered by an experienced denturist. Basically, the implant is done to create an artificial tooth root and create a solid foundation for a permanent tooth replacement. The implants may also be installed to support either full or partial dentures. 
 Dental implants help in preserving the bone through providing the natural stimulation that tooth root system offers, which maintains a healthy facial structure. They can also help alleviate  
Benefits of a Dental Implant 
 Improves eating ability, general oral health, self-confidence, and appearance. 
Improved denture comfort. 
Guarantees denture stability. 
Helps to prevent bone loss. 
Reduces tissue resorption. 
Restores the mouth to a healthy natural state for a better quality of life and lasting aesthetics. 
 Learn more about why dental implants may be the right solution for you in this article.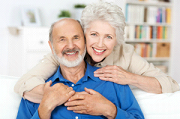 Both dentures and dental implants are great options for teeth replacement. The main difference remains whether you need a removable or fixed solution. This decision requires not only insight, but a specialist opinion. Feel free to contact our friendly staff at Harrison Dentures, and one of our experienced denturists will be able to recommend the best solution based on a careful assessment of your case. 
 At Harrison Dentures, we strive to make denturist services like dental implants and dentures more affordable for you. Remember that you do not need a referral from your dentist if you want to see a denturist.  
Call today (705) 445-1121 or send us a message using our online form by clicking here. Our friendly staff can also answer any of your questions.