Dental care is not just limited to going to your regular dentist. Did you know that you can go directly to a denturist if you happen to lose teeth and require some replacements? Denturists are basically professionals who have specialized in dentures, implants, and various other similar services. Among their major services includes fabricating, adjusting and repairing full and partial dentures, whether removable or permanent ones.
Top 5 Reasons to Seek Help From a Denturist
To Improve your Health
Dentures and dental implants are used to effectively fill in any teeth gaps in your mouth once you lose your teeth through age, tooth decay, gum disease or injury. By replacing your missing teeth, you will be able to easily chew food and eventually improve your health as you will not have to restrict your daily nutrition.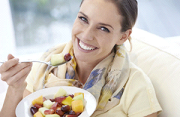 Enhance your Appearance
When you lose several or all your teeth, the facial muscles start to sag, thus making you appear older. A denturist can fabricate dentures or dental implants for you to fill in the gaps to ensure your facial profile is not affected by the loss of teeth. This way you can improve or restore your smile.
Prevent Drifting
When you have teeth gaps in your mouth, it can affect your overall dental health. It can even cause the remaining teeth to start shifting their position towards the open spaces. By getting the necessary dental care from an experienced denturist, you can fill in all the empty spaces and improve your overall dental health.
Stopping Tooth Aches
In most cases, severe tooth pain is caused by highly advanced decay which has reached the nerves at the core of the tooth. A dentist can be able to do a filling service in the minor cases, but if it has advanced too much, then the best option is to use a more invasive solution, such as removing the tooth. In this case, a denture can be used for restoring aesthetics and function.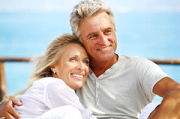 Address Any Personal Aesthetic Issues
In terms of aesthetics, getting a dental implant or denture from a denturist can help improve your appearance considerably. This is one of the main benefits of getting precision dentures, as they are fabricated to accurately fit your jaw and mouth measurements. If you have any specific profile or oral issues, your denturist can recommend the best solutions so that you can regain your self-confidence.
At Harrison Dentures, we strive to make denturist services like dental implants and dentures more affordable for you. Remember that you do not need a referral from your dentist if you want to see a denturist.
Call today (705) 445-1121 or send us a message using our online form by clicking here. Our friendly staff can also answer any of your questions.