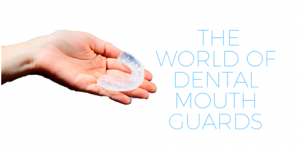 Types of Mouth Guards and Their Advantages 
Mouth Guards are custom fitted flexible covers that are worn to protect the teeth without affecting your breathing. Usually, a mouth guard only covers the upper teeth, but there are some that are designed to be used on the bottom jaw. Many people are familiar with sports mouth guards. There are also sleeping mouths guards that protect teeth during the night.
Different Types of Mouth Guards
Sports Mouth Guards
The original and most common use of child's mouth guards is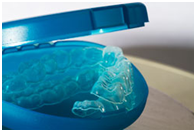 sports. Mouth Guards for sports are used to protect the teeth during contact sports like martial arts, boxing, and football. There are fitness enthusiasts and athletes in other sports who use sports mouth guards to protect their teeth from grinding and biting their lips, and for performance enhancements. Mouth guards for sports are most commonly stock or bite and boil mouth guards. Generic sports mouth guards can be found at most sporting good shops. However, these can be very ill-fitting, uncomfortable or bulky. Custom mouth guards remove this problem. Ask for help with custom mouth guards here.
Sleeping Mouth Guards
Typically people talk about two types of mouth guards used while sleeping, used to help people snoring or with breathing difficulty while asleep, and those used to prevent teeth damage by involuntary grinding over night.
Snoring Mouth Guards
Snoring occurs when your airways tend to close and produce vibrations. Snoring mouth guards simply open up your airways to reduce such vibrations help reduce or eliminate snoring. They work by holding your lower jaw a bit forward and delicately expand the back of the airway. The best snoring mouth guards are custom made for you. Custom snoring mouth guards will fit your particular measurements and carefully calibrate just the right level of expansion on your airways.  Ask for help with custom snoring mouth guards here.
Teeth Grinding Mouth Guards
Teeth grinding mouth guards are also called simply night guards. This type of appliance is usually placed over your lower teeth and keeps you from involuntarily grinding your teeth together in your sleep.  It can help reduce wear to the teeth, brackets and other dental work due to grinding and also often helps reduce sore muscles and head ache symptoms associated with sore jaws from conditions like bruxism. There are also generic teeth grinding mouth guards out there in shops, however best results are obtained by using a custom made teeth grinding mouth guard, this because mass production does not accommodate for particular adjustments your mouth requires. Ask for help with custom snoring mouth guards here.
The Advantages of Mouth Guards
The major advantage of mouth guards is that they protect the teeth, brackets and other dental work such as dentures from damage. This can be from an outside source like collisions during sports, or by the person alone, as in the case of people involuntarily or voluntarily grinding their teeth. Another advantage is that people of all ages can wear mouth guards, and custom fit mouth guards are the most comfortable to wear.
Mouth Guards Care
They need to be taken care of in the proper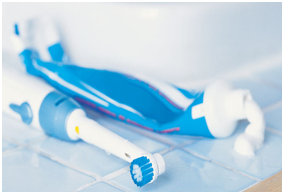 manner. Mouth guards need to be cleaned after each time that they are used. Soapy water that is cool or a mouth rinse can be used to clean mouth guards. They also need to be regularly checked for holes and cracks. A mouth guard should come with a hard container that is perforated. It should be stored in this container when it is not in use.
If you need more information about how to care for your mouth guards or would like to know more about the different types of custom mouth guards we offer, read about our mouth guard services by clicking here. Custom Dental Mouth Guards are available at Harrison Dentures to ease your life and stop snoring and help you get the most of your sleep.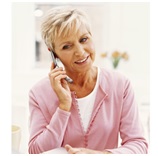 Call today (705) 445-1121 or send us a message using our online form by clicking here. Our friendly staff can also answer any questions that you may have about mouth guards, dentures and more.