Getting the Right One is Critical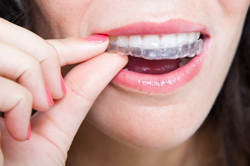 Looking for mouth guards for snoring? Consult your dentist for the right solution. Used for treatments, preventative measures and protection, there are so many types of mouth guards available that it makes your selection process rather confusing.  Let's take a closer look at the world of mouth guards and understand the differences so that you can get the most out of your oral device.
Types of mouth guards
Mouth guards for snoring: Snoring typically occurs when air doesn't move freely through your nasal passages. Anti-snoring mouth guards are specially designed to hold your lower jaw forward which helps you breathe properly while you sleep. Mouth guards for sports, on the other hand, do not have the same benefits even though they may look similar.
Mouth guards for sleeping: If you have been advised to wear a mouth guard for sleeping, it is important to know that there is more than one type. Mouth guards for sleep apnea and snoring are vastly different from those for bruxism (teeth grinding) or TMD (temporomandibular disorder) although they may all be classified as mouth guards for sleeping. More importantly, one cannot be substituted for the other as each performs different functions. Your dentist can provide a more detailed explanation.
Mouth guards for sports: This category of mouth guards protects teeth and gums from damage during training and sporting activities. While they are mandatory in many contact sports such as boxing, wrestling, hockey and martial arts, other athletes also wear them. Talk to your dentist about which device is the right one for your sport.
Child's mouth guards: Kids may require mouth guards for one or more of the above reasons. In addition to ensuring they have the appropriate oral appliance, it is important to understand that kids' mouth guards vary according to age. A 7-year-old and 13-year-old cannot wear the same type on account of physical differences in teeth and mouth structure. Getting an age-appropriate child mouth guard helps ensure maximum protection and comfort.
With the right care, your mouth guards will perform well and last a long time. Here are some useful tips to take care of them properly and derive maximum benefit.
How to care for your mouth guards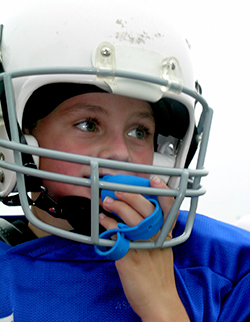 Rinse the mouth guard with cold water before and after each use
Clean it with toothpaste and a toothbrush or cool, soapy water
To prevent damage, store and transport your mouth guard in a firm, perforated container
Avoid high temperatures or direct sunlight to minimize distortion
Check your mouth guard for holes or tears and replace if necessary
Although custom dental mouth guards may be more expensive than over-the-counter solutions in health and sports stores, they are well worth it. Since they are made just for your mouth, comfort and effectiveness is also optimized. Your dentist will ensure the exact fit as well as make adjustments if you have any issues. Cost will vary depending on the type of mouth guard you require.
Harrison Denture Clinic offers a full line of mouth guards to help you sleep better and improve your quality of life. Whether you need a mouth guard for sleeping or sports activities, for adults or kids, you can count on us to provide you with an effective solution.
We can help you get a good night's sleep. Give us a call at 705-445-1121 to learn more about our custom dental mouth guards for sleeping and snoring. Or fill out our online form to make an appointment for your initial consultation.