Dental Services
Full Dentures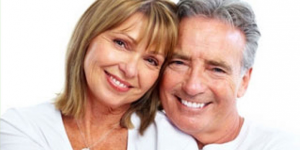 Premium personalized quality dentures instill confidence and provide optimum function while eating, speaking or laughing.
We work in close consultation with you to determine what your requirements are and how to meet them. We then offer various types of dentures to satisfy your specific requirements.
Implant Retained Dentures
Harrison Denture Clinic specializes in implant dentures, which are more stable and feel more "real" than most types of dentures. Implants are a proven restoration option with a long, clinical history and an excellent success rate.
Dental implants can be used to replace a single lost tooth or many missing teeth. Many patients who have chosen implant supported teeth report they are happy and comfortable for the first time since the loss of their natural teeth.
Removable Partial Dentures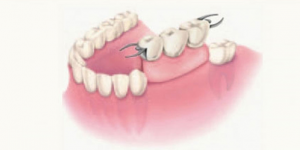 A removable partial denture is usually made to replace one or more teeth, and is customized to your specific requirements. Removable partial dentures restore your natural appearance and greatly improve the ability to chew and speak clearly.
A partial denture will prevent your natural teeth from shifting or drifting into the space left by the loss of a natural tooth.
Teeth in A Day
When some or all of your remaining teeth need to be extracted and immediate dentures have been recommended another option is the "teeth in one day" solution.
Your teeth are removed and new teeth are immediately fixed in place on implants while you are still under anesthetic. You wake up with beautiful new teeth that can look and function better than your old teeth, including correcting your bite, improving function and making you look your best.
Immediate Dentures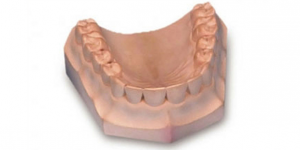 If you need to have teeth extracted, we may recommend immediate dentures to avoid you having to go without any teeth during the healing process. This involves taking impressions of your mouth while your natural teeth are still present.
We then fabricate a denture in the likeness of your natural teeth, or make any necessary modifications you may wish. When your natural teeth are extracted, your immediate denture is then inserted.
Rebase, Relines, Repairs
Broken, worn or ill-fitting dentures need not always be replaced. We can very quickly assess if you are a candidate for a rebase, reline or repair.
Rebase:
Rebasing is usually done when the denture teeth have not worn out in comparison to the denture base material. It provides a stable denture without replacing the denture teeth.
Relines:
This consists of adding new base material to the tissue side of a denture so it fits properly. Relining affects only the fit of your denture and will not change the appearance.
Repairs:
Repairs may be required when breakage or chipping occurs, when one or more teeth need to be added to an existing denture, or because of wear and tear. In most cases we can restore an existing broken or cracked denture to its original state.
The Soft Liner Alternative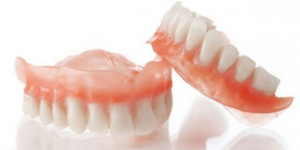 Permanent soft liners provide comfort and relief for individuals with severely receded or flat gums that do not tolerate the stress of dentures chronic soreness gums with prominent or sharp bony areas.
A permanent soft liner is a layer of soft material that is fitted to the surface of a denture and rests next to the oral tissues.
Recall and Recare
Your dentures are important to the way you look and feel. That's why it's important to maintain dentures and ensure they perform at their optimum so you can perform at your best.
A regular check-up with us is the most effective way for you and your dentures to get the care and attention you both deserve.
Mouth Guards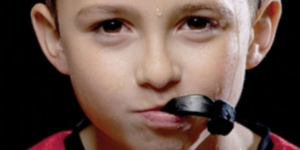 When it comes to sports equipment, mouth guards are a priority. They protect not only the teeth, but also the lips, cheeks, and tongue. They also help protect a person from concussions and jaw fractures.
Athletic mouth guards are made of soft plastic and are adapted to fit comfortably over the upper teeth.