Dental Team
Patients enjoy the comfortable and caring environment created by our knowledgeable, friendly staff. We, as a team, are committed to continuing education and routinely attend courses and seminars to upgrade our skills.
Jim Harrison
Owner and Operator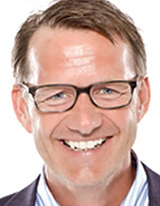 Harrison Denture Clinic owner Jim Harrison grew up in the dental industry. His father owned a dental laboratory, where Jim started working from the age of thirteen and continued through high school and university, eventually deciding to pursue a full-time career in Denturism.
Jim graduated from the George Brown College School of Denturism in 1988 with the distinction of twice being awarded the Deans' Medal for highest academic standing in his year.
After graduation, Jim moved to Collingwood, where he, his wife Lisa and their six children still live, enjoying all that the Georgian Triangle has to offer.
Jim is a past member of the board of directors of the Denturist Association of Ontario, and he also found time to invent the Powerdent denture cleaning brush in 2008 to help his patients take better care of their dentures.
---
Eamon Harrison
Associate Denturist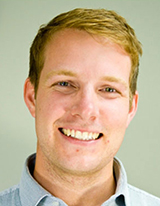 Eamon Harrison joined the HDC team in the spring of 2014.
Eamon attended the George Brown school of Denturism followed by two years of advanced study at the Northern Alberta Institute of Technology, where he earned his honours diploma in Denturism. He received his licence in both Alberta and Ontario and now practices full-time with his father in the Collingwood office.  Eamon is a third generation Denturist, with both his father and grandfather in the profession.  Dentures have been in Eamon's family for over 60 years!
Eamon continues to attend advanced programs and courses while seeing patients and enjoying all that the beautiful Georgian Bay area has to offer!
---
Richard Schulz
Master Dental Technician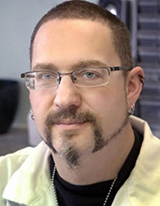 Richard has over 20 years of experience , he earned The Canadian Denture Education Certification in 2005. Richard lives in Wasaga Beach with his Family.
---
Cynthia Jordan
Dental Assistant Level II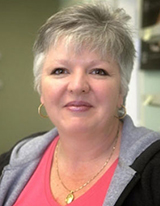 Cynthia joined the Canadian Armed Forces in 1986 and received her Level I Dental Assisting Certification in 1987. Cynthia worked as a dental assistant in the dental corps of the forces until 1995. She then attained her level II certification with honors from Georgian College, eventually instructing at the Canadian Forces Dental Services School at Borden from 1995 to 2004.
---
Lisa Harrison
Office Manager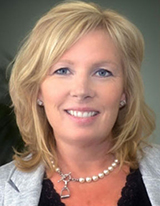 Lisa, Jim's wife, has been with the clinic since its founding in 1988. Lisa earned her degree in Psychology and Early Childhood Education from the University of Waterloo, and graduated from the University of Toronto with her Bachelors of Education in 1988.
Lisa interrupted her Masters Degree studies to move to Collingwood with Jim and has dedicated her time and energies to raising a family, teaching and managing the practice with Jim.
---
Tara Pritchard
Office Assistant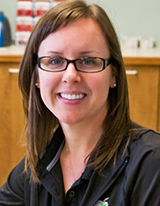 Tara is has a Graduate BA from York University as well as a George Brown College with Dental Assisting Level II Certification. She recently relocated to Collingwood with her family.