Onsite Labs
Our onsite lab ensures a fast turnaround, one more way Harrison Denture Clinic puts their clients first!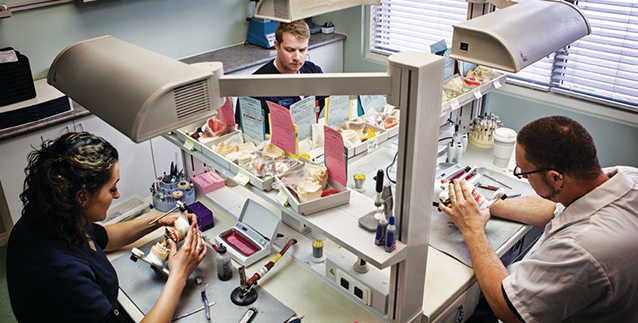 HDC is equipped with an on-site, fully equipped denture laboratory. We have trained technical experts on staff, ready to oversee and execute all stages of denture fabrication, ensuring that everything is done perfectly, to the highest standards, in a timely manner! We don't send our work out, we keep it in house, to ensure that you receive the highest quality denture, fabricated by our in-house experts, just for you! Because our technical team works closely with our denturists, all aspects of denture fabrication are monitored and tailored with you in mind, giving you the best fit, function and aesthetics possible.
This close interaction between denturist, patient and technician is what makes the experience at HDC so unique and rewarding! Secure fit, improved chewing, great looks and increased overall comfort, it's what we do at HDC!